---
Diamond Pattern Interior
So you want a plush interior? Well, here's how to do it. We have found velour and velvet work best using the techniques we are about to show you. We went with crushed black velour on this project. The pictures don't do the interior work justice.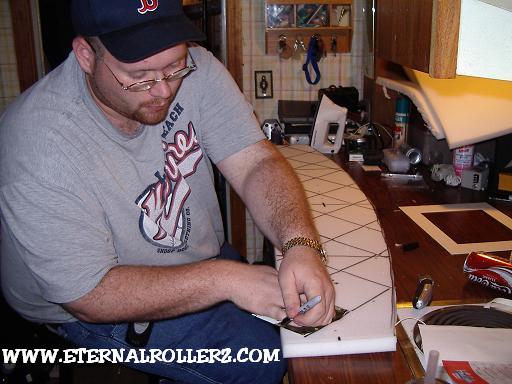 Above: Here Jay draws out the diamond pattern on a piece of foam that will sit on the dash board. How tight the diamond pattern is determined by how thick the foam is. Thicker foam will result in biscuit tuck patterns. A CD cover was decided as a good size for the pattern.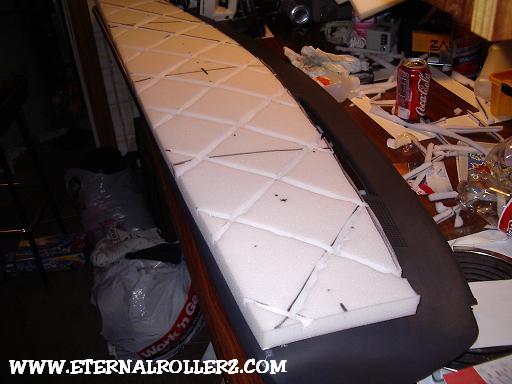 Above: After the pattern is finished the foam is glued onto the interior part we want to plush out. In this case the dash board will get the padding. With a sharp knife cut a V groove into the foam about half way. The spots where the lines intersect are drilled through the entire work piece to make spots so the buttons can be tied down on the underside of the dash.
Above: The fabric is placed over the foam and the fabric is worked into the grooves of the foam.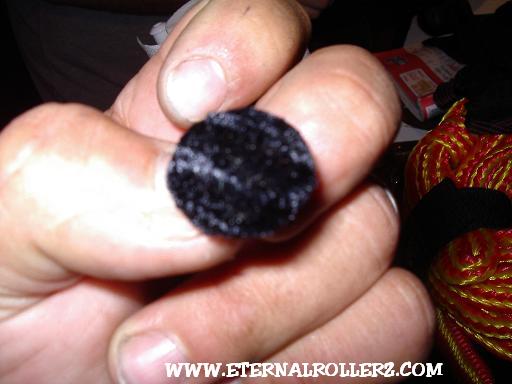 Above: Mario starts cutting out fabric for the buttons and snaps them together. A button tool usually comes with buttons when you buy them at a good fabric store.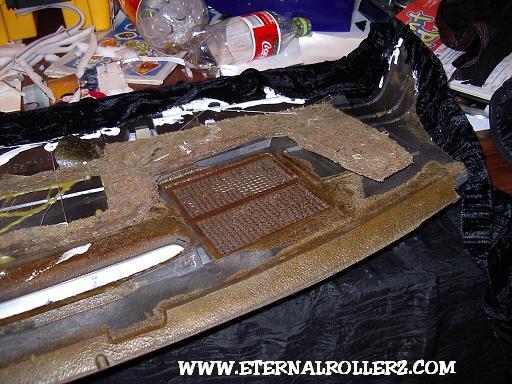 Above: The buttons are tied in tightly on the underside of the dash. You'll need an extra hand to make sure the buttons are pulled tight.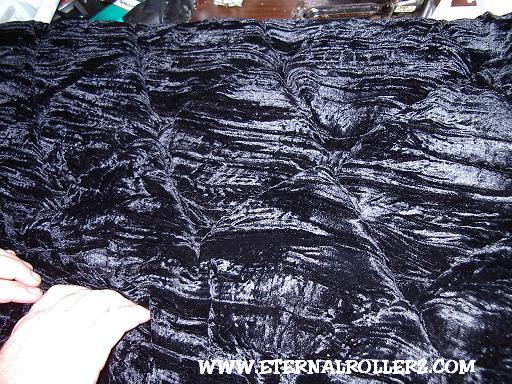 Above: When the buttons are going in it is critical to check and make sure each one is tight and the fabric is pulled tightly over the foam.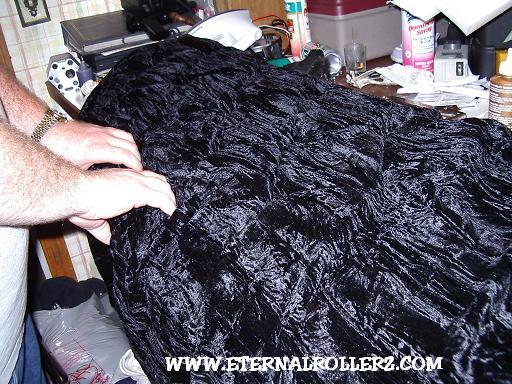 Above: Jay starts the finishing touches like gluing the edges neatly and making the holes for vents and ect.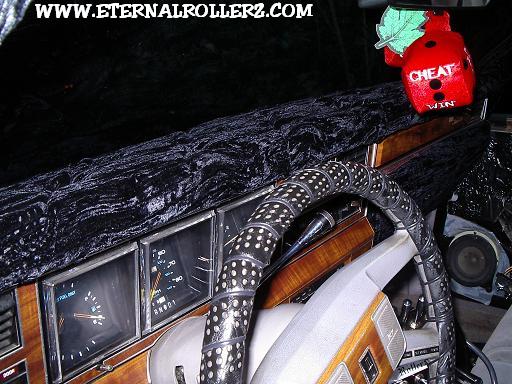 Above: Here is the finished product.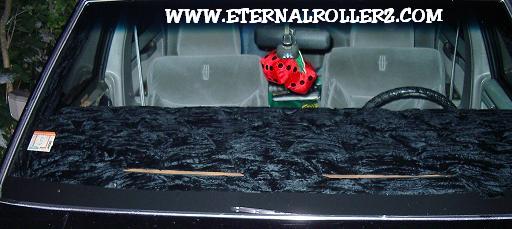 Above: Another shot of the finished dash.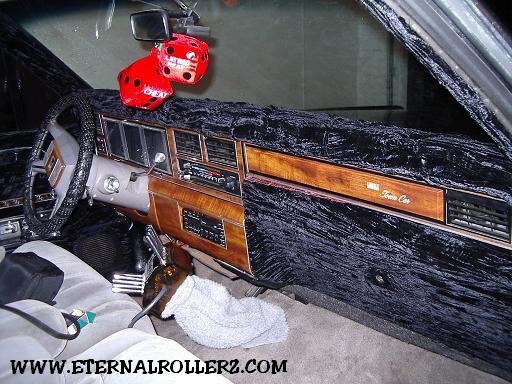 Above: The rest of the dash is carefully done.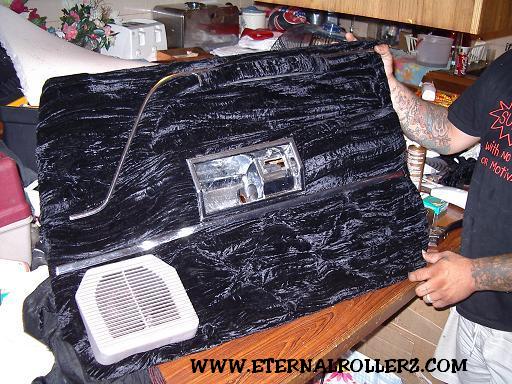 Above: Mario did his door panels to match. If you look closely you can see the diamond pattern on the bottom of the door panel.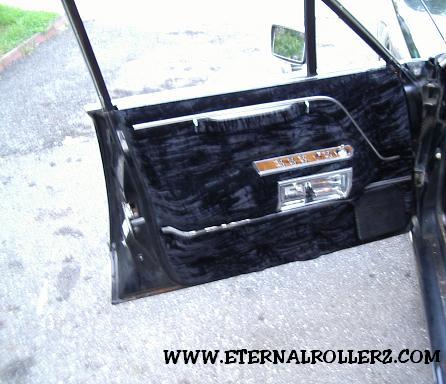 Above: Here is a finished door panel on the car. The speaker grill was painted with interior paint.


All Photographs and Art Copyright © 1998-2005 Eternal Rollerz C.C.
Website Design Copyright © 1998-2005 Webmaster